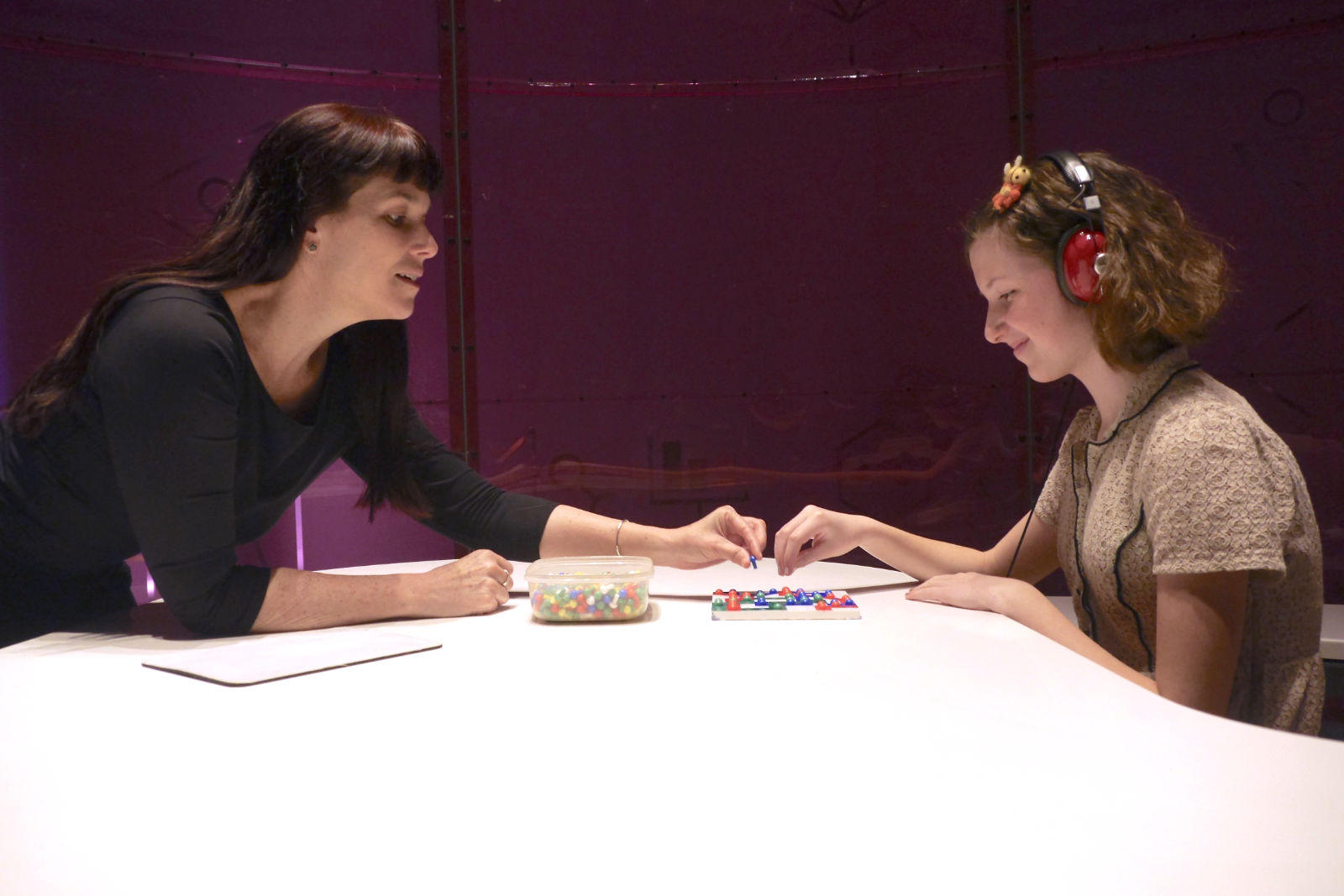 L
i

ve Science

Come to Me Human at the Science Museum this summer to take part in fun experiments to learn about your 500 million year old brain.

And you'll contribute to academic research which will lead to a better understanding of how brains develop.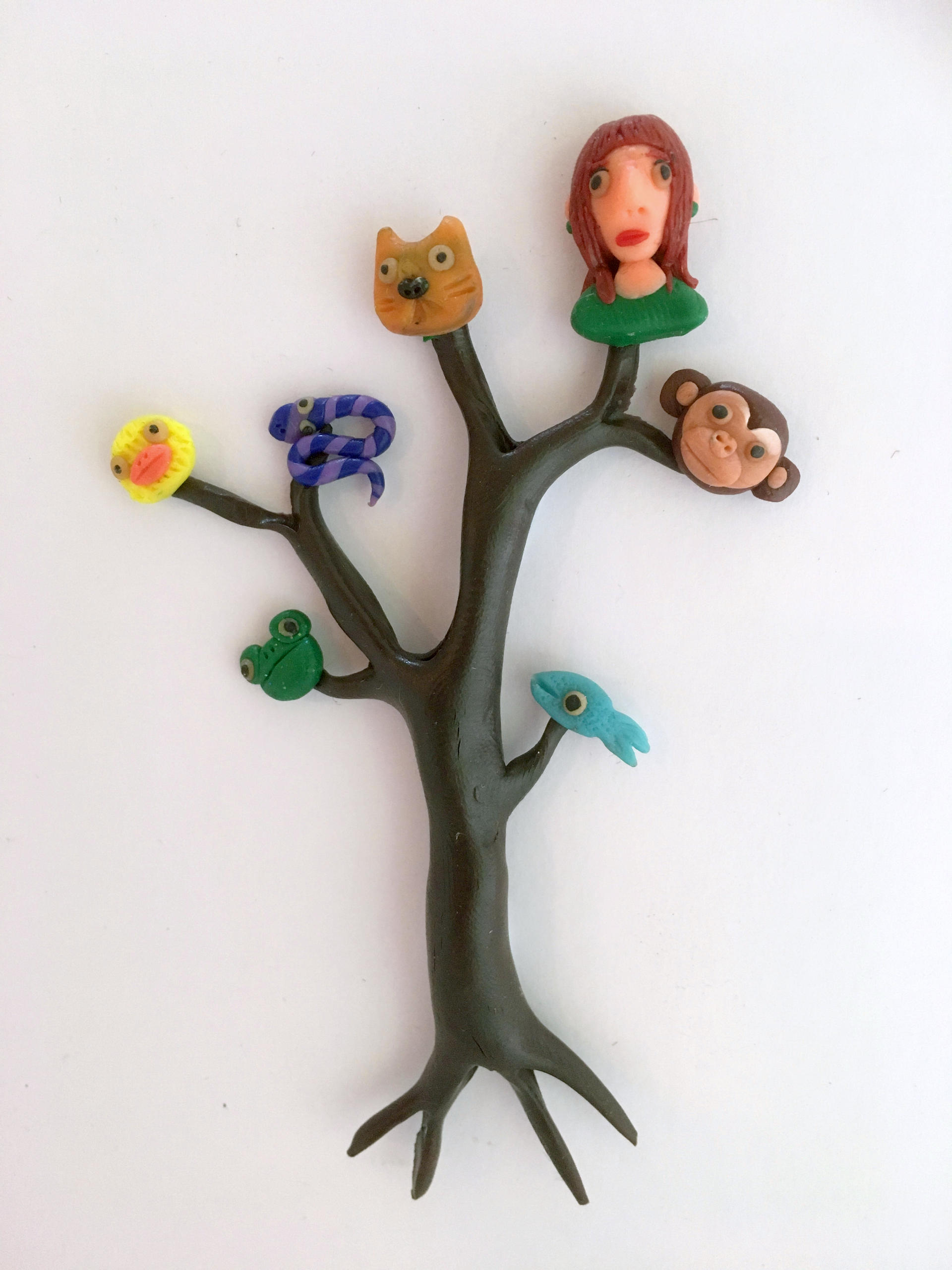 Your brain is older than you think
Modern humans emerged about 200,000 years ago.
But some parts of your brain are more than 500 million years old.
Are these parts more than a leftover? Do they do anything important for us as humans?
Yes. Some of our most important human behaviours, like speaking and recognising faces, have origins linked to this ancient 'vertebrate brain'.
Live Science will give you the chance to use your eyes, ears and hands to find out more about how this ancient brain of yours actually works.
Live Science is suitable for all ages – even babies! And there are activities for everyone, regardless of any diagnosis or impairment.
Doing Live Science!
In the experiments, you'll work with scientists to solve puzzle boards, recognise faces and react to different sounds.
Try the Manipulation Station 👐 and the Get-A-Grip Station 🤙. Can you say Affectation & Articulation Station 🤬? And what's going on in the Speculation Station 🤔?
Explaining your brain
What makes ewe like a monkey or a shrew? What behaviours do you share with our cousins on the vertebrate tree of life?
Come and watch your brain in action and find out what it tells us.
It's safe and suitable for all ages.
Children under 16 will need a consent form signed by their parent or guardian. You can sign it when you come, or download and sign the consent form if you aren't visiting yourself.
Welcome schools and colleges
School groups are very welcome to come to see us at the Science Museum. We can arrange a special experience for you.
Find out more about bringing a school group »
---
Photo: Paula Manning and her team are putting up amazing brain artwork from Mayflower Primary, Lansbury Lawrence Primary, Queensmill, Fulham Primary, Fulham College Boys' School, Fulham Cross Girls' School, The Vale, Corbets, Marner Primary, Phoenix Primary, George Green's Secondary and Phoenix Satellite at Bow Secondary.
Becoming a scientist
By coming to the exhibit, you'll get a taste of what it's like to be a research scientist.
We're a mix of experienced researchers and enthusiastic student volunteers. We're passionate about making science accessible to everyone.
Are you curious about what it's like to be a psychologist or anthropologist? Come and talk to us to find out!
The Divided Brain
As scientists, we are interested in laterality – how the two sides of your brain control your behaviour in different ways.
The Live Science experiments explore how you use this divided brain to experience the world around you.
Even though we all share the same genetic story, there are individual differences in the ways our divided brains work – think of left and right-handed people.
Taking part in Live Science will help you learn more about your brain, and will help us better understand how humans work.
How you are helping us
By taking part in this exhibition you will be contributing to research across three London universities. Thank you.
A key research aim is to identify infant behaviours that indicate neuro-developmental disorders like autism. This will help health specialists give the right support to families more quickly.
We'd love to talk to you about the research projects and how your participation will help when you visit the exhibition.
Thank you to our volunteers…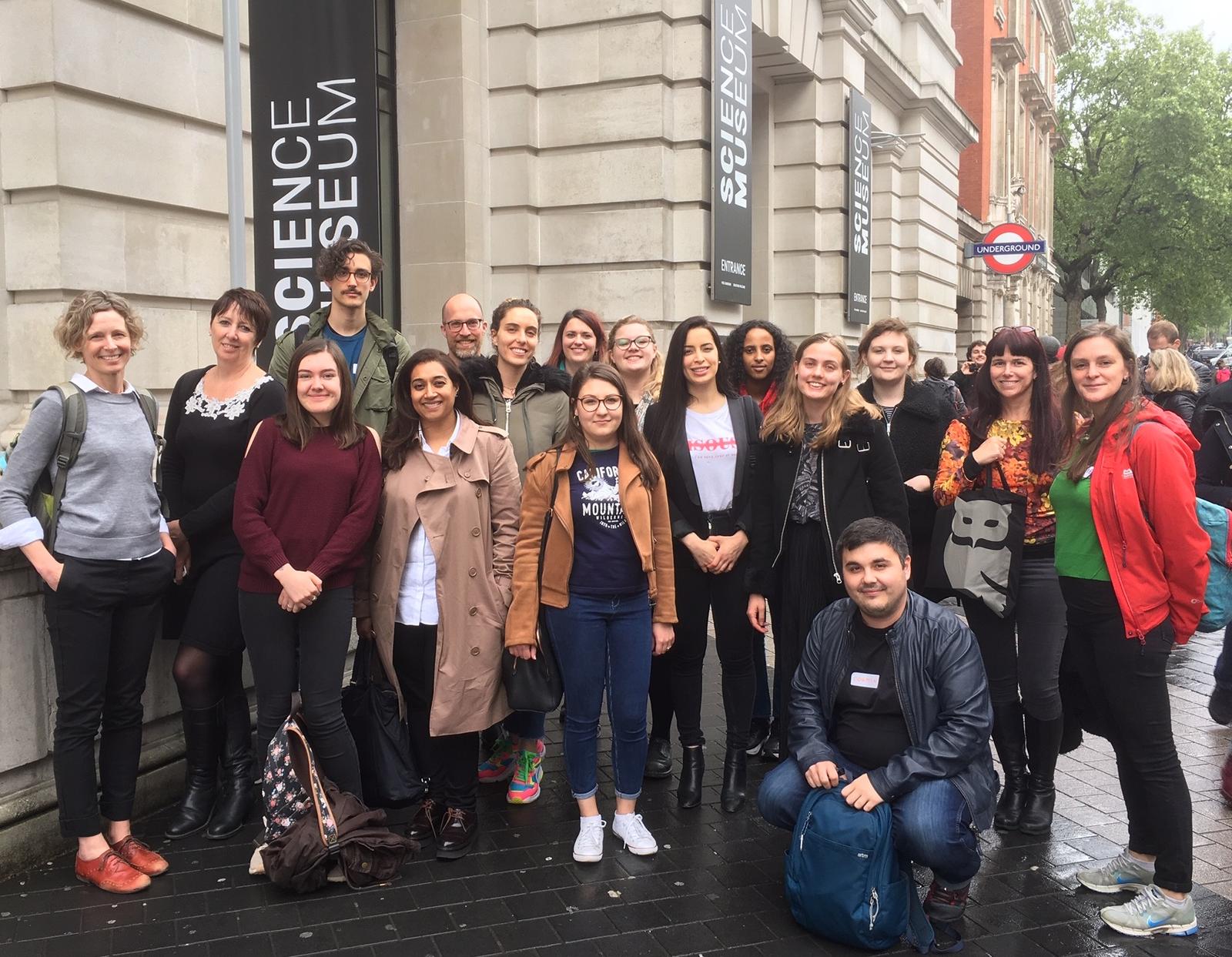 Erica Ranzato (Institute of Education), Laurel Fish (King's College London), Amina Ghanemi (Birkbeck, University of London), Carl Grevel (University of Kent, Canterbury), Katie Town (University of Kent, Canterbury), Maryam Ali (University of Kent, Canterbury), Selene Pem (City, University of London), Diletta Mora (City, University of London), Scarlet Forrester (University of Exeter), Yoanna Slaveva (Birkbeck).
Subscription page